Basic Corporate Accounting In Kochi
Basic Corporate Accounting is an Accounting Course that has a huge opportunity in the field of Accounting. Corporate Accounting plays a vital role in the field of accounting and business. There is a high demand for corporate accountants because they are essential for business also Information regarding top Corporate accounting  in Kochi
About Corporate Accounting & Why should you choose it?
---
Corporate Accounting is a special accounting branch that deals with accounting for companies, preparation of their final accounts and cash flow statements, analysis and interpretation of company financial results, and accounting for specific events such as amalgamation, absorption, preparation of consolidated balance sheets.
Corporate Accounting has huge potential in the field of accounting and business. There are a wide variety of options for corporate accountants. Corporate Accounting always has demanded since it's essential for business.
BCA – Commerce Graduate Accountant Course
---
Basic Corporate Accountant (BCA) is a short Term Accountant Business Graduate Course offered by Prohub Learning. This course is accepted by NACTET and students who have successfully completed this course will be accredited by NACTET
. The purpose of this course is to expose students to the world of accounting and finance.
Key Topics to be discussed by this Course:
Corporate Accounting

GST Model & Simulation Book Finalization

TDS-The Definition

Deduction & Payment by TDS

Pre-filing of TDS

Return of GST Filing

Annual GST Return

Auditing

Key Business Contact
Corporate Accounting in Kochi
---
Kochi is a place with lots of multinational companies and for such a place where business activity is high. Corporate accounting is vital because corporate accounting is essential for business.
In Kochi, there are many accounting institutes as well as accounting courses but still, corporate accounting has its demand. we are the top corporate accounting in Kochi. Kochi has a high demand for corporate accounting as it is one of the top accounting courses.
Prohub is the top institute for corporate accounting in Kochi. Corporate accounting in Kochi has high demand than anywhere else because Kochi is a place where corporate accountants have high demand.
Qualifications of a Corporate Accountant
---
Many employers make it compulsory to have a bachelor's degree in finance or accounting in order to qualify for a job in corporate accounting. Some employers may also want them to have a Certified Public Accountant certificate. This is smart to get away with, as it can open up the number of job opportunities for those who have it.
Defining Corporate Accounting
---
Accounting procedure that is committed to a single firm's activities is called basic corporate accounting. In this method of bookkeeping the business, an accountant is concerned only with one company's financial statements
According to the concept of Basic corporate accounting, this practice is usually conducted to determine a company's financial and operating status. Investors are particularly interested in understanding the financial strength in which they have bought a certain stock. Basic Corporate accounting is also done to convey to them the firm's assets and liabilities.
The Value and Importance of Corporate Accounting
---
The value of corporate accounting can be seen primarily in the sense of the production and management of financial and accounting methods for multinational organizations. Through reviewing the concept of corporate accounting, it is understood that the formal method is one of the wider fields of accounting that is responsible for handling and overseeing a wide variety of accounting activities for businesses.
From the preparation of major financial statements to the review and evaluation of financial performance, the role of corporate accounting can be significantly established in important events related to the business, such as amalgamation, absorption, or preparation of consolidated financial statements (Ahmed & Henry, 2011).
Corporate accounting plays a key role in the preparation of financial statements and related reports relating to the organization's operations. In addition, companies are responsible for addressing the inclusion of different accounting concepts and standards in their operations as part of the preparation of their annual reports. The overall process helps to gain significant insight into the operations of the company and its compliance with the specific accounting board, i.e.'s AASB or IASB.
This course is accredited by the National Council for technology and Training  – NACTET – An autonomous organization affiliated with the Government of India
The Core Activities Involved In The Corporate Accounting System
1 – Creation And Maintenance of Corporate Accounting
Corporate accountants develop, install, administer, and maintain an enterprise's basic corporate accounting system. It is a software platform, in modern cases, that spans the entire company.
2 – Processing Payroll for Staff
The calculation of staff salaries falls into the preview of basic corporate accounting. In this task, the corporate accountants calculate wages for staff according to various work periods. This can be weekly, bi-weekly, or monthly. The staff receives payroll checks or direct deposits into their bank accounts courtesy of corporate
accounting
3 – Control of special expenditures
In order to remain in accordance with business regulations, a corporation is forced to make special payments. Basic corporate accounting is responsible for this by making contributions such as employee-related taxes, salary garrisons, deductions for retirement plans, incentive incentives as well as overtime compensation.
4 – Managing Payable Accounts
Basic corporate accounting is responsible for collecting and handling invoices that come into the business. The accountants involved then continue to make payments to the contractors or suppliers on the basis of the means of compensation indicated. Examples of these include bank transfers, receipts, credit card payments, and electronic wire transfers.
Assured Placement Assistance
---

Prohub, which offers the best accounting courses in Kochi, also provides full placement assistance to students. All of our students are completely pleased with the training program that we offer, as it helps them to develop a genuinely successful career.
---
Jaseel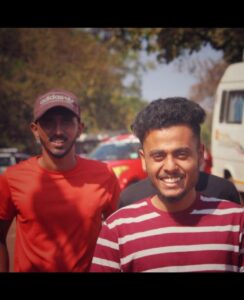 Within ten days of an online class, l got an overall understanding of the basics of corporate Accounting. Sridevi mam and Abin sir provided me with a better learning environment. They are very interactive and provides learning in quite a simple and understandable manner. I thank all of you for making these ten days knowledgeable.
Shehin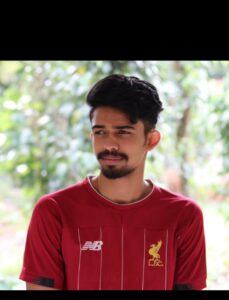 I have understood the position of corporate accounting among the other accounting courses as well as corporate accounting being essential for business. In my opinion, people in the accounting field should focus more on corporate accounting especially since corporate accounting in Kochi has a high demand. Modern companies need strongly to provide basic corporate accounting.
– What is your opinion about corporate accounting let me know in the comments?  If you like this article share and tune in for more
Prohub also provides the following accounting courses in Kochi for students  
Diploma – Executive Accountant Program
Diploma in financial Accounting
Contact Us
---
phone – 7012048180